Main Content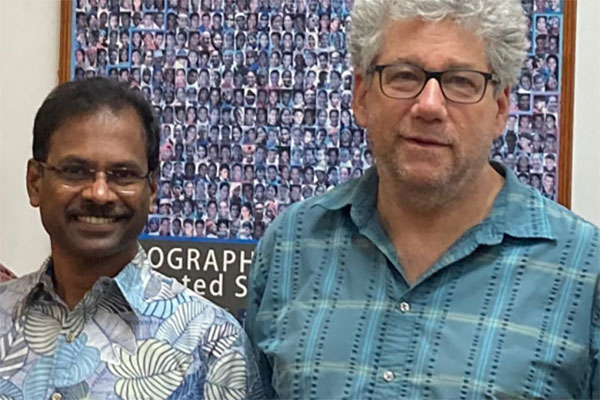 On January 18, 2023, Dr. James Simon and Dr. Ramu Govindasamy presented their preliminary results of Pohnpei and Yap households surveys to the Project Steering Committee.
The presentation tallied up the current situation of food security in Yap and Pohnpei, which is crucial to identify the starting point of the project and to set benchmarks against which future progress can be assessed. Rutgers University is currently collecting data surveys in the states of Chuuk and Kosrae, and will later share their overall findings to the committee once all data is collected and analyzed.
The Project Steering Committee is made up of members from the Department of Environment, Climate Change and Emergency Management (DEC EM), Department of Resources and Development (R&D), National Designated Authority Office (NDA), Overseas Development Assistance (ODA), College of Micronesia-FSM (COM-FSM), and Micronesia Conservation Trust (MCT).